Visual Merchandising for Shopify: Data-Driven Visual Category Sorting
Maximize your Shopify store's potential by leveraging the flexible sorting smart rules
Fast & Easy Optimization of Product Listings
Streamline Your Catalog Sorting and Skyrocket Sales of Your Shopify Online Store
Approve & publish to LIVE
Book a demo
Sortler. User-friendly Cloud-based Tool for Shopify Merchandisers and eCommerce Experts
Take full advantage of smart merchandising. Increase your sales with ease
Manage Your Catalog the Drag&Drop Feature
Set scores for products to manage their position on the page, displaying SKUs with higher numbers above others in your Shopify catalog.

Or use the drag&drop feature and move items around the page manually.

User Smart Rules to Add Variety
Diversify products' display on catalog pages of your Shopify store:

Ensure there are no items of the same color, style, or type close to each other.


Show or hide certain products or groups of products on the category page.

Create Basic Sorting Rules for Categories
Implement bulk sorting of items on the chosen category page and combine various sorting rules as you wish:

Bestseller


Price


Most reviewable


Newest


Custom Attribute

Manage Underselling Products
Sortler provides you with access to flexible features for smart management of low-selling items:

Tracking low-selling items
Raising the item position to the top
Applying discounts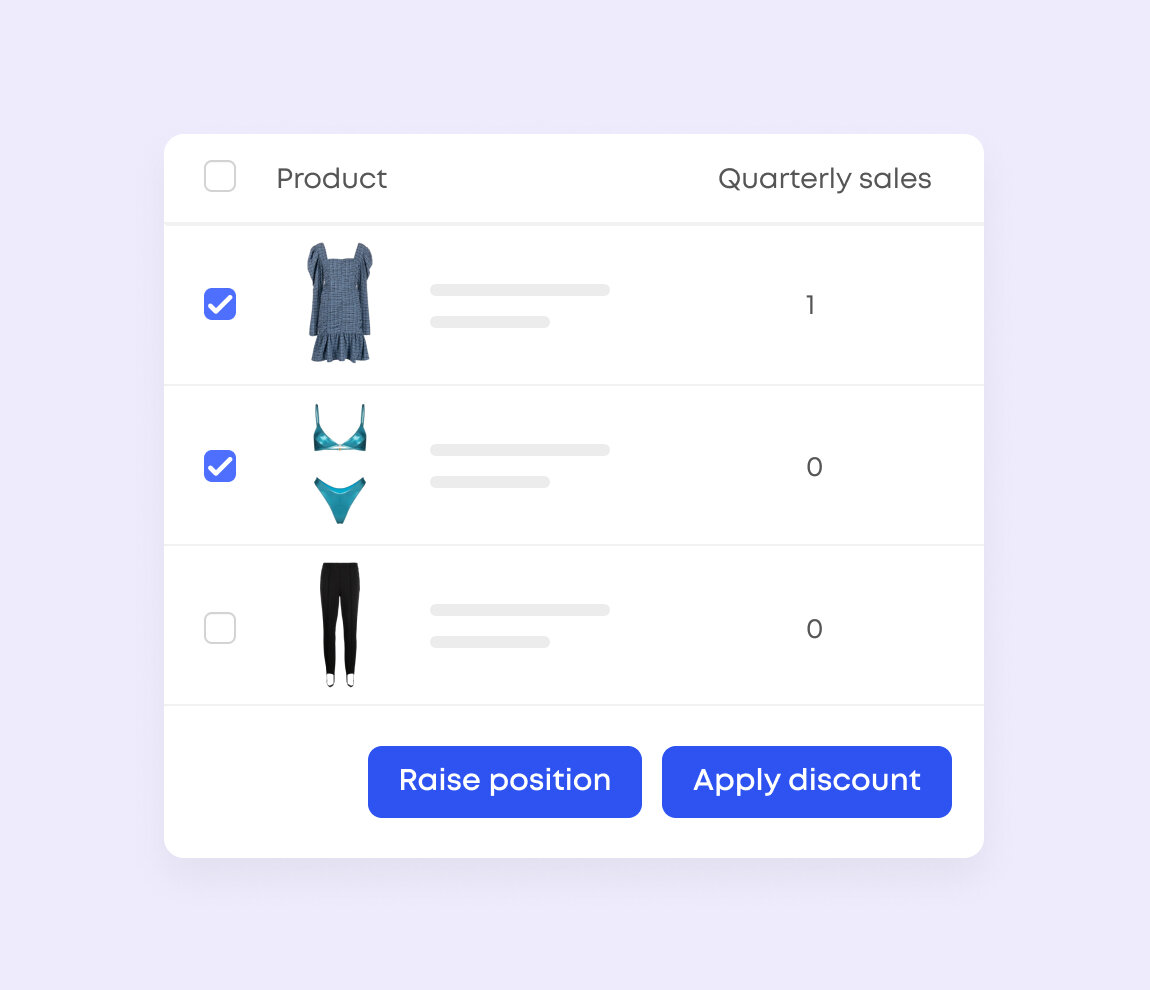 Work with Running-out Products
Determine the percentage of low-stock items to present on the webpage of your  Shopify store and move the out-of-stock products down the catalog.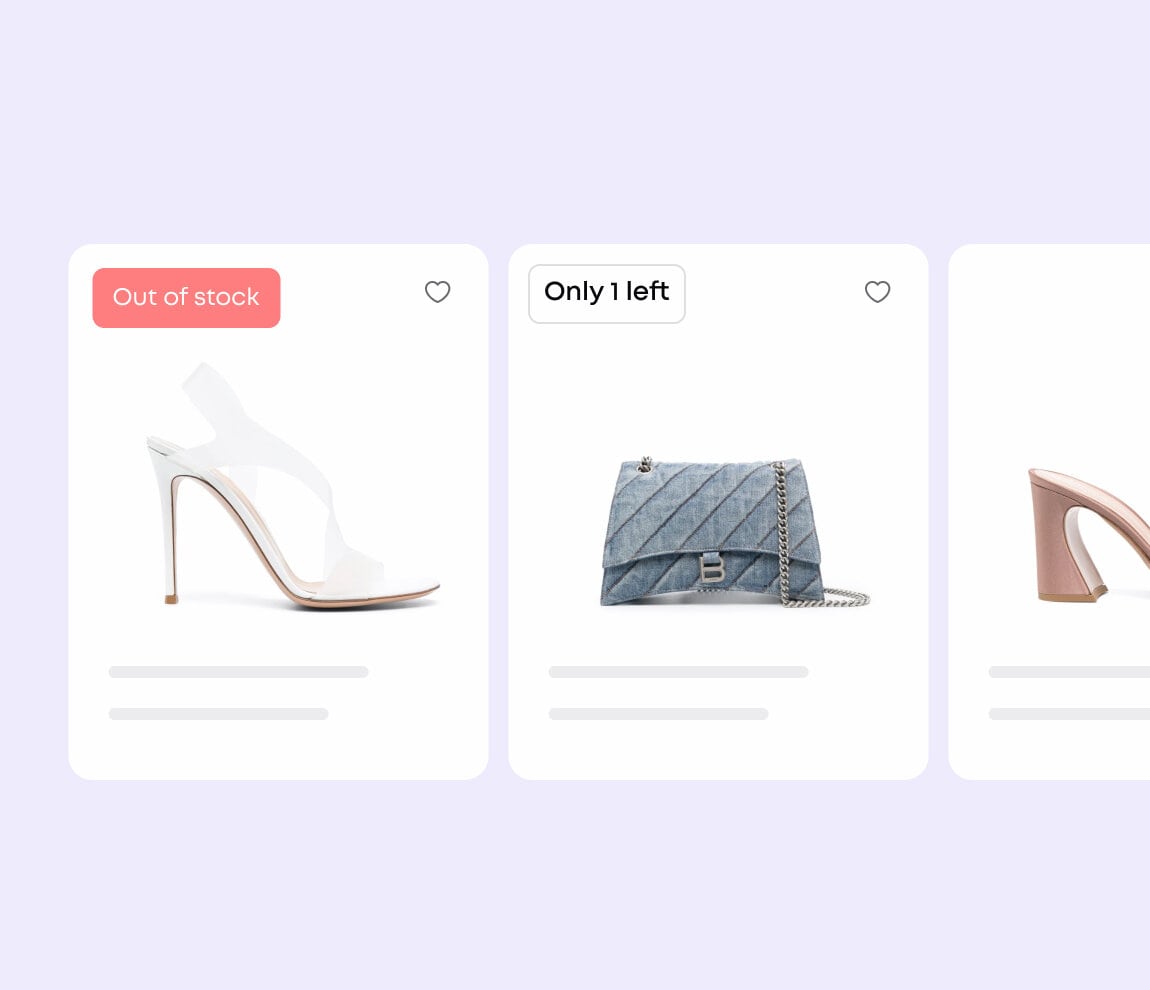 Add Dynamic Product Blocks to the Desired Page
Integrate dynamic product blocks to any section of your Shopify store. Showcase these blocks on your shopping cart page, payment checkout, CMS, blog page, or any other location of your liking.

Utilize the "Buy" button feature in any desired area.

Benefits
Compatibility
Sortler supports all popular eCommerce solutions, including Magento, Shopify, WooCommerce, BigCommerce.

Simplified merchandising
Your employees, work faster and the less time they spend on online visual merchandising tasks.

No Coding Required
Everything is designed in such a way as to put the smart sorting system into operation without delay.

Built-in emulator
Sortler supports all popular eCommerce solutions, including Magento, Shopify, WooCommerce, BigCommerce.

Backup feature
Our visual product sorting tool has a backup feature to undo the changes made. So you actually risk nothing.

Round-the-clock support
Being in touch 24/7, we're ready to answer your questions in real-time, whenever you need.

Ready to level up your store management?
NO Coding needed, Plug-&-Play.
Book a demo
FAQ
What is a smart catalog management solution?
The answer lies in the question itself: we're talking about a solution that helps you intuitively and easily work with an online catalog, which, as you know, is the basis for any Shopify-powered store. It is for this purpose that we developed Sortler. To be precise, Sortler is a special visual product merchandising tool for Shopify online stores that allows you to improve product display, automate a number of routine processes for catalog management, and perform other similar tasks.
What features does your visual Shopify merchandising tool offer?
Sortler has a lot of cool features that can help you with visual merchandising for Shopify stores. Let's list the main ones:
Automation of catalog management processes by assigning rules to Sortler
Intuitive management of product display to make your assortment more attractive to customers
Upselling opportunities by automatically creating product-matching combinations at a specified percentage
Effectively work with low-selling products and inventory to increase conversions
Drag and Drop feature for visual product display management
And that's just a tiny part of what you can do with Sortler for your Shopify visual merchandising needs.
Do you offer any training to help users maximize the benefits of your solution?
Certainly! With our visual product merchandising tool for Shopify online stores, we focus on ensuring you can achieve the best business results. To this end, we're happy to support and advise your company throughout Sortler's integration and subsequent use. So feel free to contact us with any questions regarding Sortler. Our team will go the extra mile to help you solve your problem as quickly as possible.
How does Sortler improve my Shopify store conversions?
Sortler streamlines visual merchandising for Shopify online stores, thereby positively influencing your conversion and sales. Specifically, the increase in conversions is due to the following:
The better-displayed range of your products
Improving sales of underperforming goods by increasing their visibility and automating the discount system
Managing the display of products depending on their availability in stock
Creating upselling opportunities by offering complimentary product combinations
And more!
The most important thing is that all of the above happens without your participation. You only need to set up the appropriate rules and assign them to Sortler, the rest is its task.
Is there a trial or demo available to test out your smart catalog management solution?
We are 100% confident that Sortler is an excellent choice for working with visual merchandising for Shopify online stores. And we confirm our confidence by providing access to the product's demo for a period of 14 days. During this time, you can test Sortler and its features to make sure that's what you need to improve Shopify store conversions and boost sales.